BILLINGS — Michael Spell kidnapped and killed Sidney school teacher Sherry Arnold in 2012 and now, Spell is accused of attempting to kill a fellow inmate at the Montana State Prison.
A charge of attempted murder was filed against Spell on February 20 in Powell County District Court in Deer Lodge.
The alleged offense happened in April of 2016 at the state prison at Deer Lodge, where Spell is serving a 100-year prison sentence.
According to court documents, Spell and inmate Thomas Lanham planned to murder another inmate, James Marshall.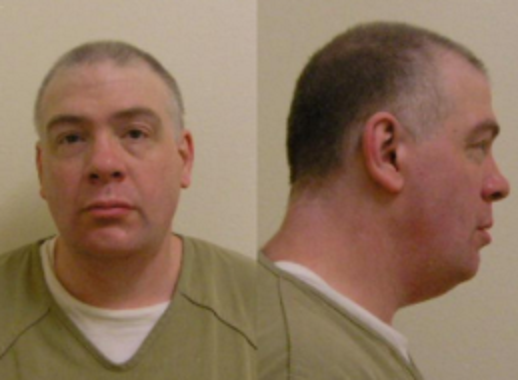 Thomas Lanham (MDOC)
Marshall and Lanham, who is serving time for rape and burglary, got into a verbal argument two days before the assault.
The morning of the assault, Lanham entered Marshall's cell. When Marshall turned away, Spell allegedly grabbed the victim from behind and put him in a chokehold.
Spell then held Marshall and choked him while Lanham hit the victim with the weapon until they believed Marshall was dead, according to court documents.
Lanham then used the intercom to alert guards that "we just killed this guy."
When guards arrived at the cell and handcuffed Lanham and Spell, Lanham said he thought the victim was dead.
"That son of a b***h should not be alive, and if he is he must have a good angel watching over him," Lanham said.
Officers who responded to the cell to help the victim found significant amounts of blood on the floor, walls, toilet and sink.
Marshall was bleeding from the head and gasping for air, according to court documents.
Medical personnel who evaluated Marshall reported that his jaw was deformed and he had several missing teeth. His eye was also significantly swollen.
Marshall was transported to the infirmary, where he was diagnosed with fractured orbital and nasal bones, as well as broken ribs.
Another inmate told officers that he heard Lanham and Spell discussing the attack the night before and indicated they were "going to go all the way," according to court documents.
Spell was sentenced to prison in 2014 for Arnold's murder, despite his request for a commitment to the state hospital.
Spell had claimed he had a mental disability that prevented him from understanding the severity of his actions when he helped kill Arnold.
Investigators believe Arnold was strangled after she was kidnapped during her morning jog. Her body was buried in North Dakota.
Lester Van Watters, Spell's co-defendant, is serving an 80-year prison sentence for his role in Arnold's murder.
Michael Spell: