According to the Mayo Clinic, back pain is a leading cause of doctor visits and missing work. Many Americans have experienced back pain at some point in life, and some suffer from chronic back pain.
Lumbar pillows can be used at home, at work or while traveling to promote proper posture and relieve pressure on your spine. They can help lessen back pain and have become an important part of therapy for many people.
IN THIS ARTICLE:
What to look for in lumbar support pillows
A snug but breathable fit
Many pillows claim to fit all sizes, but every body and back is different. Your lumbar support pillow should snugly fit the curve of your spine in your lower back, but it shouldn't force your back out of alignment.
Your posture also plays an important role when sitting against a lumbar pillow. Your shoulders, ears and hips should be aligned, which lessens the pressure on your lumbar vertebrae. If you are prone to slouching, a lumbar pillow won't entirely relieve the negative effects that poor posture causes.
Memory foam
The best lumbar support pillows are made with premium memory foam. This material conforms to your body and holds up well over time. Keep in mind that memory foam can heat up quickly without proper ventilation between your back and the pillow.
While most manufacturers claim to use premium memory foam, keep in mind that there are different densities and levels of firmness ranging from extra soft to extra firm. The key is finding the firmness that best supports your natural spinal curve.
Support straps
Many lumbar pillows come with at least one or two straps to help hold the pillow in place. Adjustable straps are best since every chair is a different size and width. The best option is four straps that can run in different directions ensuring that the pillow won't move even when you do.
Concave center
Some pillows have an inward-curving center that has wide side supports. This design is intended to bring about a healthy sitting position while promoting ventilation between the pillow and your back.
Mesh cover
Many lumbar support pillows have a mesh cover or backing that creates airflow. This reduces the amount of sweat produced by your back, which keeps your pillow from developing an odor over time. The mesh also extends the pillow's life. These covers can be machine washed to keep them fresh.
Don't forget the warranty
Most lumbar pillows have an extended warranty ranging from one to five years. The warranty typically covers any damage that wasn't inflicted by the user. Some manufacturers have a trial period where you can test out the pillow and return it if you don't like how it feels.
Best lumbar support pillows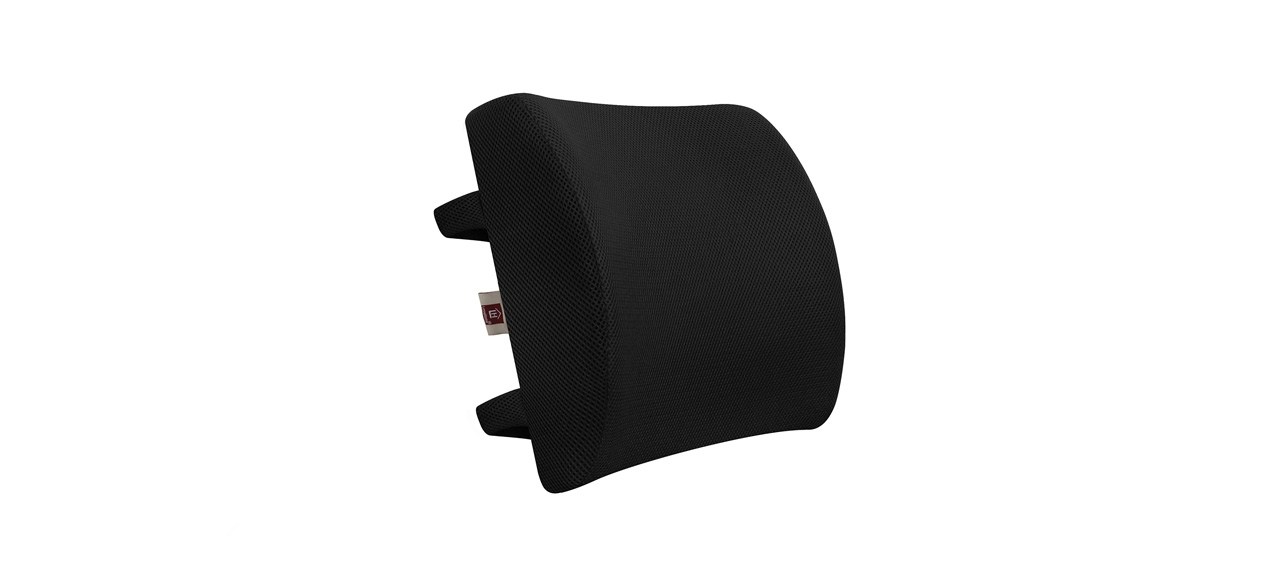 Lovehome Lumbar Support Pillow
Perfect for your office or car, this pillow supports your back's curve and is chiropractor recommended. It is made with premium memory foam and comes with two adjustable straps. It is excellent for people sitting for long periods daily.
Sold by Amazon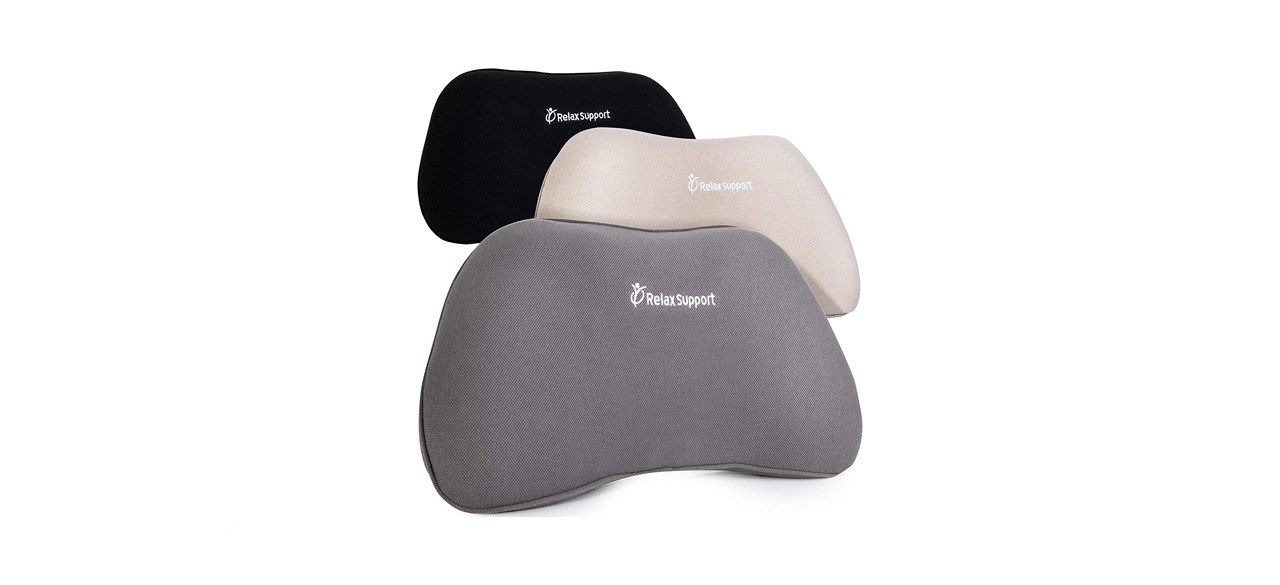 Relax Support Lumbar Support Pillow
This convex design fits most chairs and helps align your spine. It is based on NASA technology and comes with a lifetime replacement policy. The size and price make it ideal for anyone wanting to try a lumbar pillow for the first time.
Sold by Amazon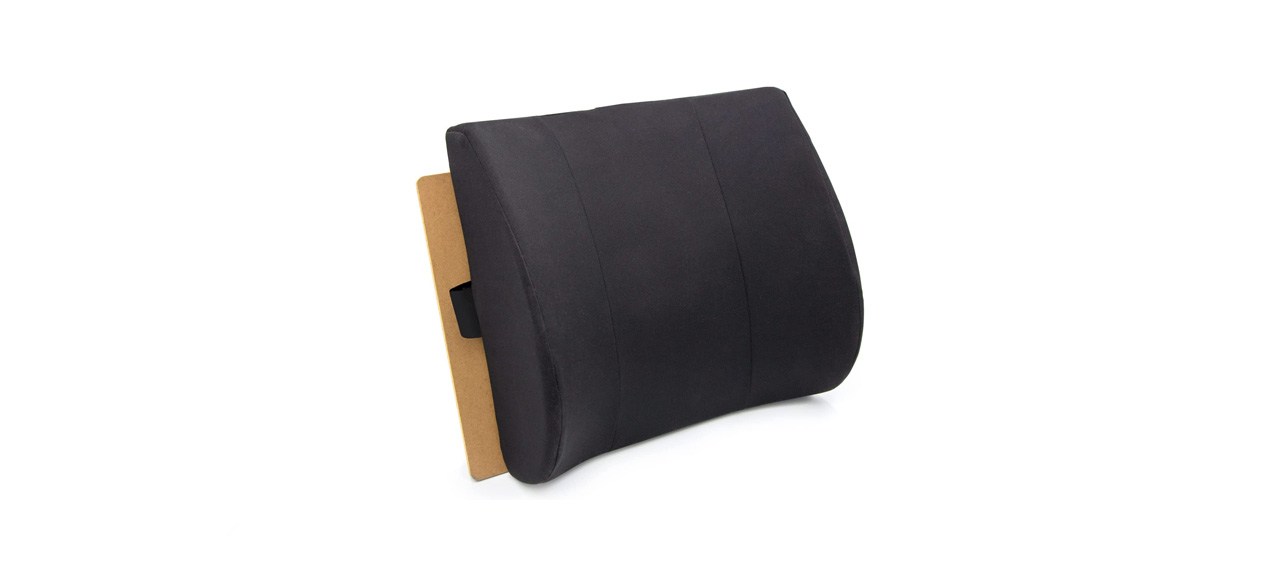 This pillow has a wide and long design for full coverage of your back. It is designed for people who sit for long periods and has a washable cover. It is inexpensive and a great starter pillow for anyone who has never tried a lumbar support pillow.
Sold by Amazon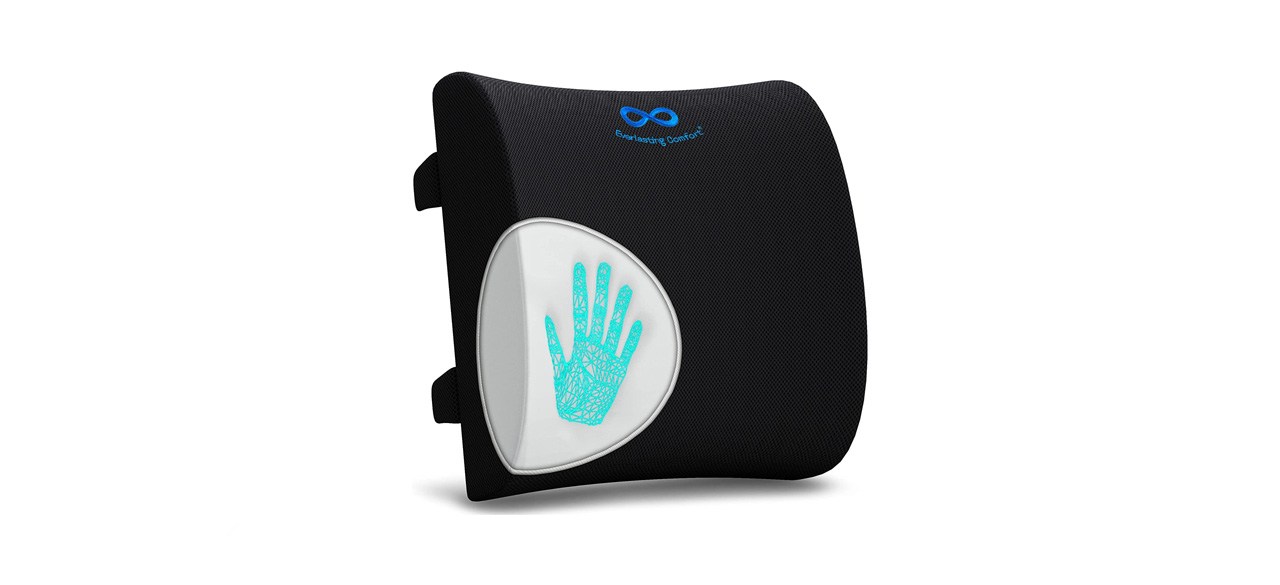 Everlasting Comfort Foam Back Cushion
Designed to prevent slouching, this cushion has a proprietary shape that fits the contour of your back. It comes with adjustable straps for placing on a chair. It is excellent for people with daily back pain and aches.
Sold by Amazon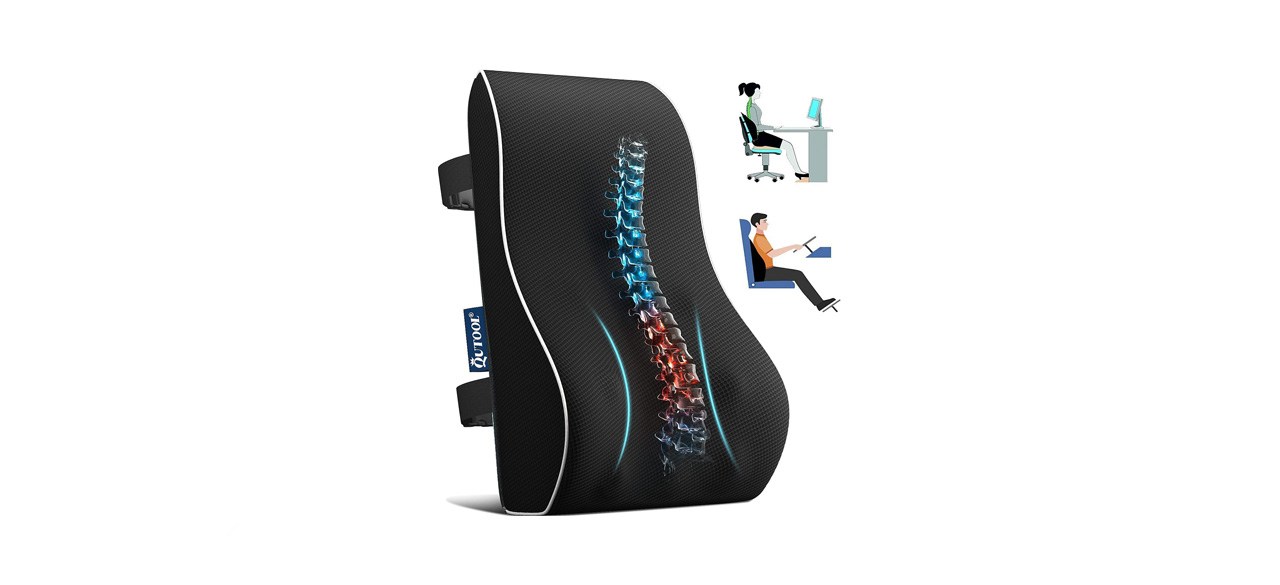 This pillow is designed for gaming chairs, office chairs and automobiles. It uses thick density memory foam and has four adjustable straps to keep it in place. The five-year warranty makes it a great buy for anyone that uses their pillow often.
Sold by Amazon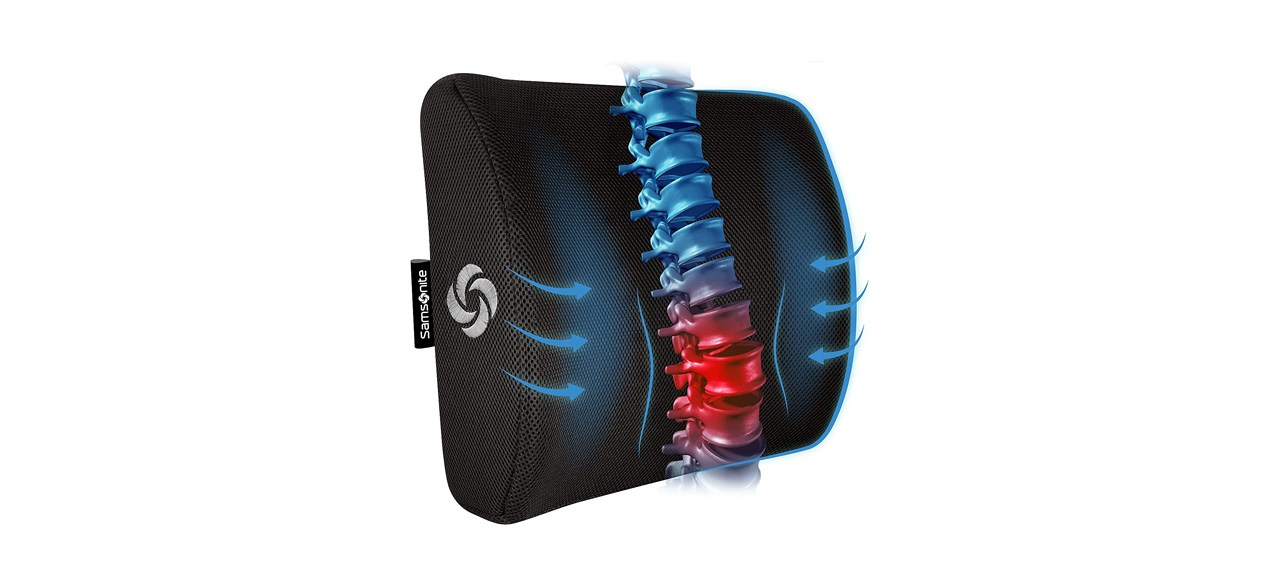 Samsonite Ergonomic Lumbar Support Pillow
The ergonomic design of this pillow helps your back slide into a position that alleviates pain. It uses high-quality memory foam and has two straps that are easy to lock in and disassemble. This pillow is ideal for anyone who needs to move the pillow from their home to their office or car frequently.
Sold by Amazon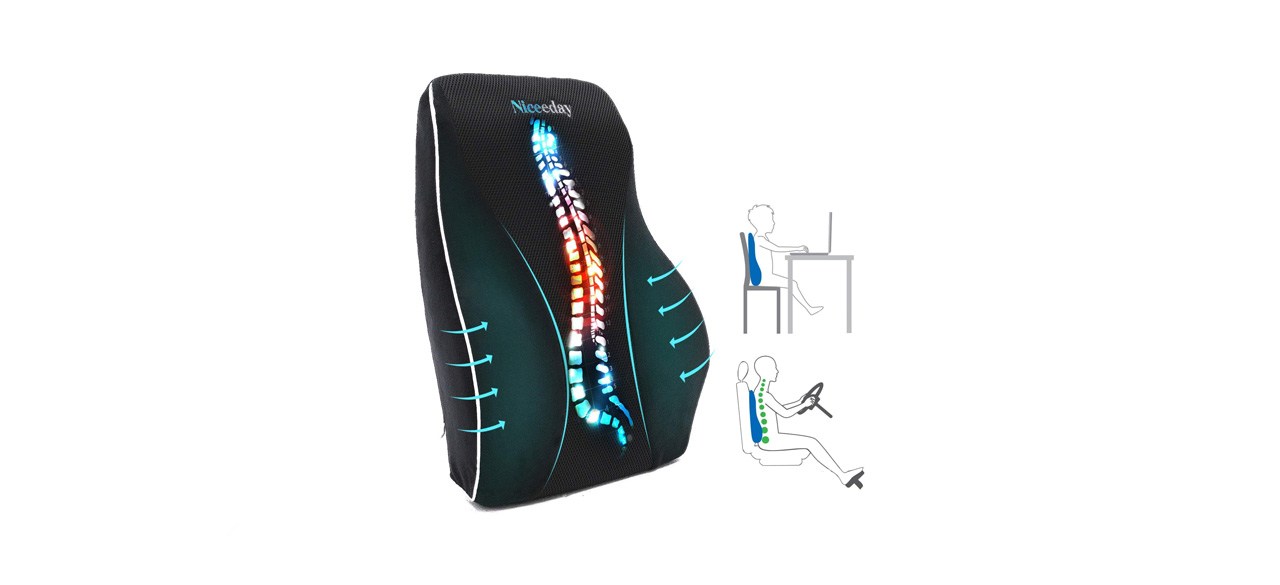 Niceeday Lumbar Support Pillow
With an ergonomic design for upper and lower back issues, this support pillow works well in both the office and your car. It has a hypoallergenic, washable mesh cover. This pillow is ideal for anyone who spends a lot of time on the road.
Sold by Amazon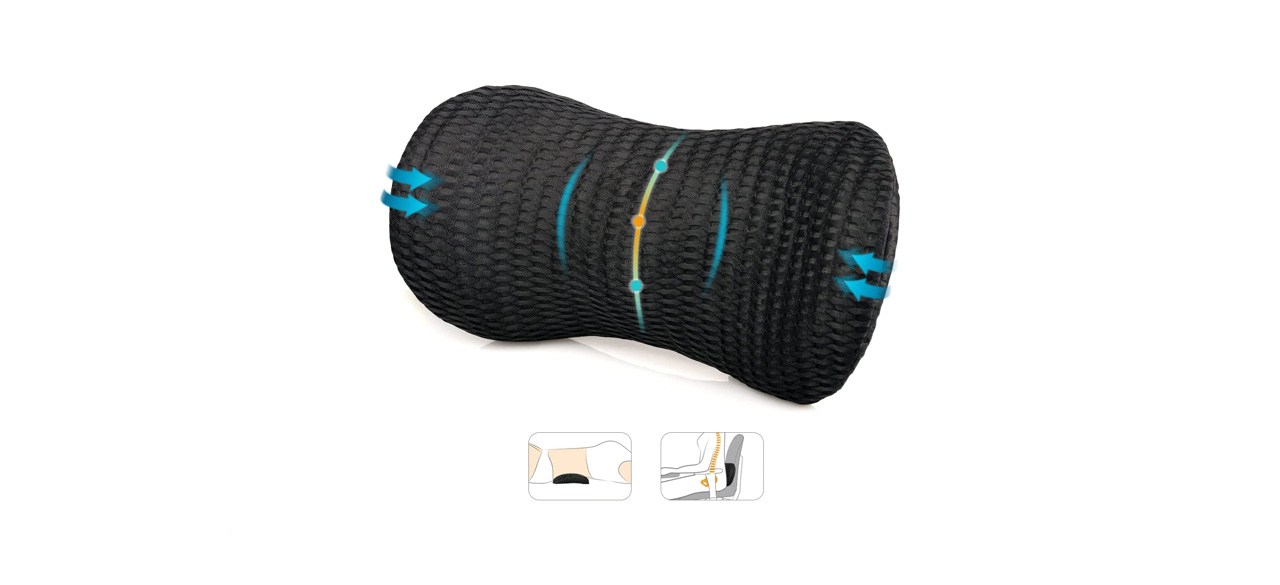 This lumbar support pillow is made with ultraclean bamboo memory foam. It has a carrying case for easy transportation. It is designed for professional drivers that need extra attention on their lower back.
Sold by Amazon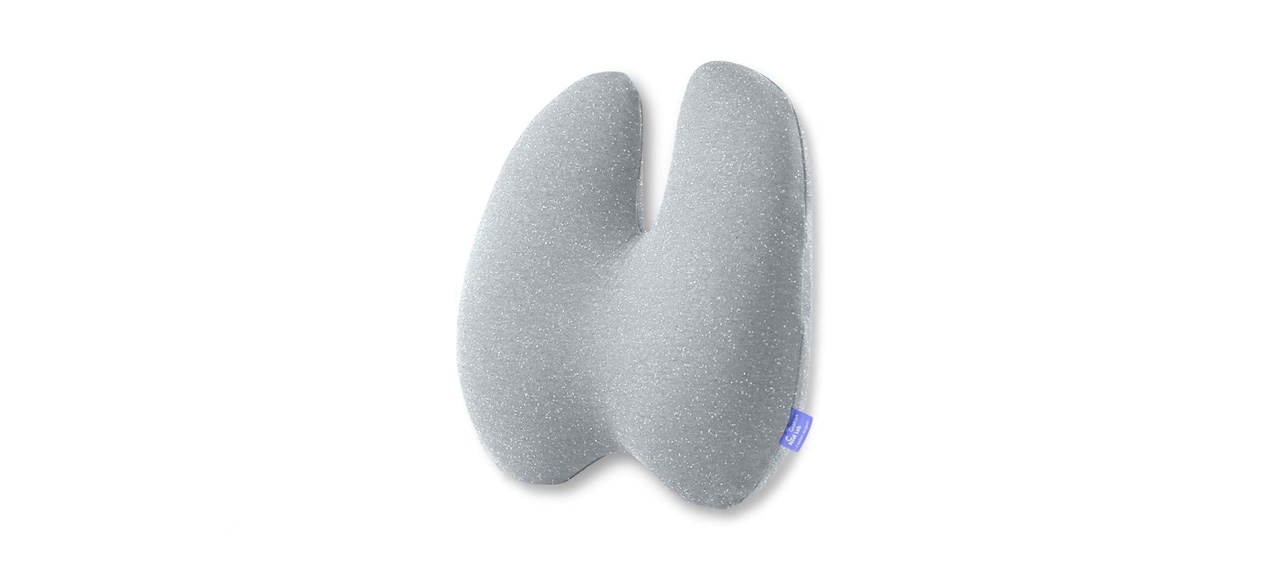 Cushion Lab Extra Dense Lumbar Pillow
This cushion was designed by physical therapists to fit the curvature of your back. It has patented extra thick memory foam. This pillow can be used anywhere in the home, office or car.
Sold by Amazon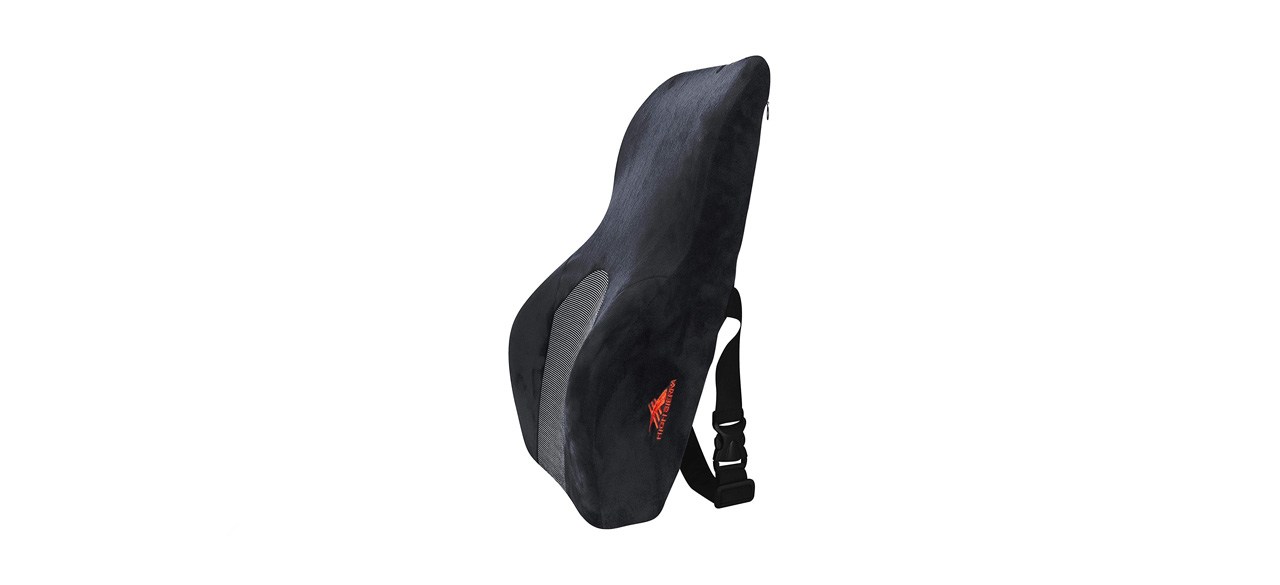 High Sierra Back Support Pillow
This support pillow is made with shock-absorbent memory foam for long car rides. It has a removable cover that is machine-washable. It is ideal for anyone who may be in a car for a long period away from the interstate.
Sold by Amazon
Want to shop the best products at the best prices? Check out Daily Deals from BestReviews.
Sign up here to receive the BestReviews weekly newsletter for useful advice on new products and noteworthy deals.
Steve Ganger writes for BestReviews. BestReviews has helped millions of consumers simplify their purchasing decisions, saving them time and money.
Copyright 2023 BestReviews, a Nexstar company. All rights reserved.